Who are Millennials?
Millennials are age between 25 to 35, a truly unique generation. They are the generation who completely integrate into the tech world, which makes social media, becomes a primary platform for marketers to reach this generation. However everything has its double-sided, millennials are familiar with the new tech so that they can easily compare the price of goods though networks, which makes them becomes very price conscious.
Do social media influence millennials' shopping decisions?
Absolutely yes. One report by Deloitte found that 47% of millennials said social media influenced their purchase decisions.
Compare with other generations, millennials pay close attention to social media when they are shopping. They use social media as a way to receive input from their peers about what products and services are the best to use (word from mouth).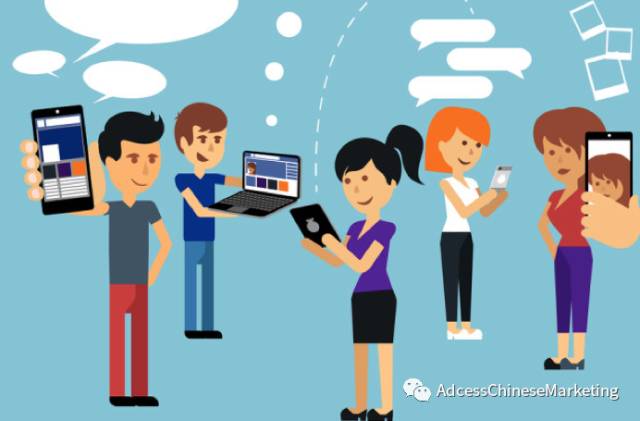 Consumers who adopt social media as one of they shopping process are four times more likely to spend more money on purchases. Millennials are also 29% more likely to make a purchase on the same day when they are using social media to make purchase decisions.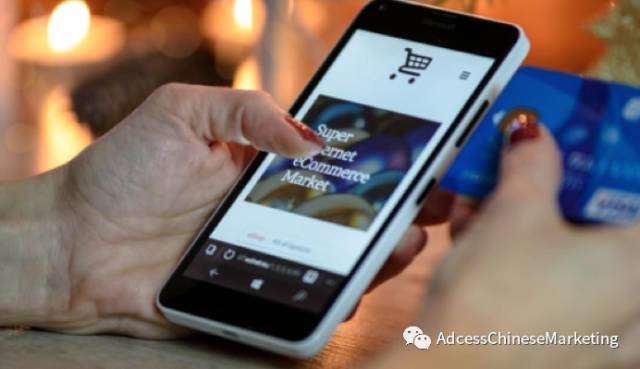 Consumers are buying goods from cross-border ecommerce
It is noncommittal that ecommerce has become an important part of our everyday lives. New research from Pitney Bowes shows how global ecommerce opportunities are shifting as consumers become more comfortable with international online retail.
The 2016 Pitney Bowes Global Online Shopping Study surveyed thousands of consumers in more than a dozen countries to examine ecommerce, 30% of participants said they purchase online daily or weekly. 66% of respondents said they shopped cross border, with 8% said they shopped with international retailers everyday or every week. Cross-border ecommerce continues to become a more frequent habit in certain key markets (China, Australia, Singapore and Canada). Especially in China, cross-border shopping is generally becoming a part of everyday life.
The rise of Chinese E-commerce
A typical online shopper in China shops online three times more frequently than the global average, according to PWC research (2016).
Although many have heard the buzz around China's massive ecommerce numbers, such as the 417 million shoppers spending $250bn a year; the $14.3bn spent in 24 hours on Single's Day and the 1.7 million logistics staff who delivered them.
However it's not until you are on the street in China and experiencing it when you truly appreciate it. Consumers in stores, in offices, on public transport and almost everywhere are constantly on their smartphones perusing products and reviews.
The perfect match (Chinese ecommerce + Social media)
You may ask how foreign companies who sell on ecommerce should make good use of Chinese social medias?  Here Adcess is going to show you how to gain success in Chinese ecommerce.
In fact, many foreign companies are already using Tmall or other platforms to sell their products to China, but do you really know how to use Chinese social medias to boost the sales figures?
A huge number of Chinese people are not only using social medias to stay in touch with their family and friends, but also trying to find out more information about a product. A study of KPMG showed that 40% of online consumers are used to check on social medias before purchasing a product they need.
One size does not fit all
Simply copying and pasting posts from western social medias to Chinese social is not going to work.  Social media platforms are not all created in the same way. Each one has somewhat a different appeal, and different platforms are intended to cater to different audiences.
New dynamics in O2O services
As China is the world's largest consumer market, it is important to look at one of the trends for 2017 – O2O (online to offline) commerce, to understand the dynamics of the Chinese market.
China has more than 642 million Internet users and according to Social Media Today, 91% of these users maintain multiple social media accounts, 43% of these users highly consider products and brands shared or recommended by friends.
O2O is not only standing for offline-to-online and online-to-offline retailing strategy, but also a consistent integration of online and offline terminals: stores, laptops, mobile devices, TV etc.
More and more companies are implementing O2O strategies in order to attract more customers, improve their brand images, and maximize profits.
WeChat ecommerce is now taking place
WeChat users can bundle their accounts with credit card information since 2014. Now they can even buy and complete payments directly through WeChat. This service opens many doors for O2O commerce to move ahead.
As part of an O2O marketing strategy WeChat has successfully managed to promote QR coding in China. Users can capture QR code on their smartphone and interact with the brands marketing efforts digitally. QR codes are a great source of marketing which enable the audience to learn more information from the original advertisement in a more enjoyable experience.
WeChat mini programs going to boost Chinese ecommerce
WeChat is a powerful place to showcase your products and services. More importantly, for brand image shaping, it is a platform for you to communicate.
Engaging the young adult consumers with fun and cheerful brand marketing is nonetheless essential. See what Adcess helps Dior launched a mini program for Dior Addict Lacquer Lipstick WeChat mini program on WeChat. Through this mini program both Dior's existing and potential consumers will able to experience the product instantly.
This WeChat mini program features a banner with QR code, which could be forwarded or embedded in any WeChat official account. Users can open the mini program by simply scan or extract the QR code.
The information about Dior Addict Lacquer Stick has been delivered to 327,479 Chinese audiences who mainly live in Melbourne and Sydney.
Adcess is a Chinese digital marketing agency based in Australia and China. We are proud to provide wide range of Chinese marketing solutions.
Marketing approaches to Chinese audiences are different in terms of language, culture, search behaviors and social media habit.
The skills necessary to be an effective in house marketing resource are too broad, when you are aiming to target Chinese market. Working with Adcess, gives you an opportunity to cooperate with an Australia local team with native understanding and marketing skills in Chinese market.
Instead of hanging around, talk with one of our consultant about how to promote your business in China.